The library owes its smooth operation to a collaborative effort, and each of our eager staffers contributes in their own way.
Full Time Staff:
Two full-time staff members are key to the library's continued success.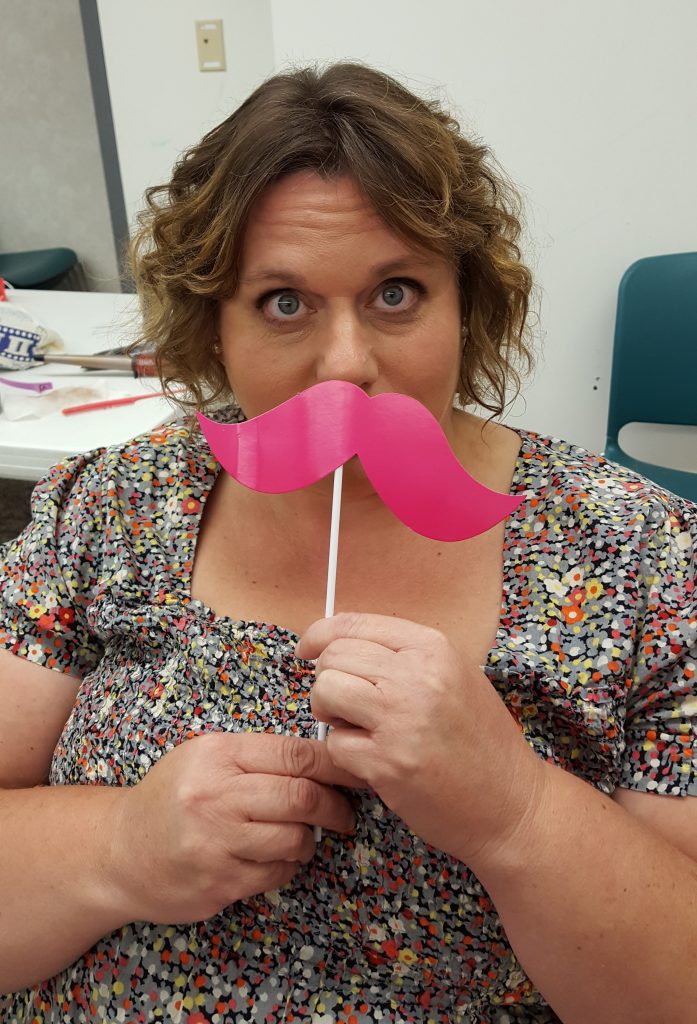 Latisha Provo, Director:
The 'library mom' aka Latisha, is working behind the scenes, or at least behind her desk, to ensure all the fun in the library continues. Mother of 3 and grandmother of 2, she's used to juggling all the responsibilities of managing a 'family'. Her BS in Business Management comes in handy too. Although never imagining herself as a Librarian, her role as the Director has been a perfect fit and one she feels she was destined to do.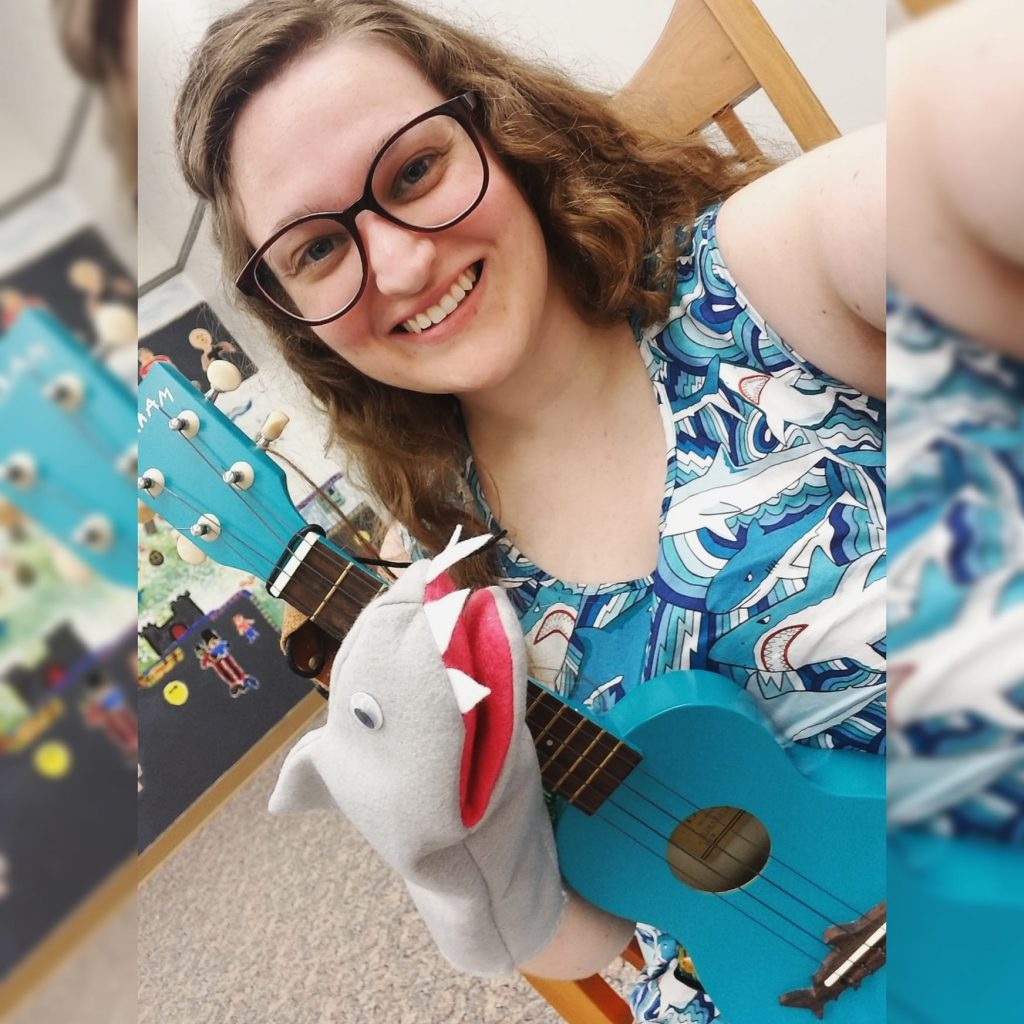 Addie Farmer, Program Coordinator: 
Addie has worked in libraries for 13 years. She has three cats. You can find her singing and playing the ukulele at storytime, playing games with teens, or searching for the next Pinterest Night craft. She's old-hat at libraries, so don't hesitate to ask for her help, even if she looks busy. Her lifelong love of reading and libraries drives her dedication to her job and the community, and she's excited to bring new programming to all residents in Otterbein and Benton County!
Part time Staff:
Our crew of part-time library staff keeps busy manning the service desk and shelving books.  One of us is always on hand for assisting our patrons.  You may see us sorting new material or adding protective covers to books, but don't hesitate to ask for help at any time.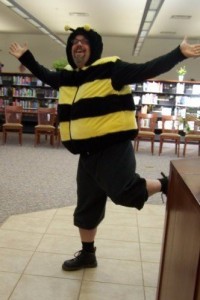 Chris McCallister, clerk
Chris started working at the Otterbein Public Library in 2008. He is an avid bibliophile and as our senior employee, he our 'go to guy' for purchase recommendations and collection development. A father of three, he and his wife Tricia, live outside West Lafayette. They love to travel and spend time with family.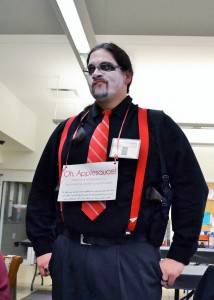 Jason Morales, technical services
The Tech Guru of the library, Jason is a resident of Otterbein with his wife and three daughters. A gaming enthusiast, Jason plays an important role in keeping the library up to date with today's technology and digital services, and catalogs all the new at the library. We appreciate Jason's enthusiasm for the library. Unfortunately,  he was the 'victim' at the library's annual murder mystery dinner, in February 2016.
Volunteers:
The cool guys doing awesome work for free!
2017 Board Members
I am an Otterbein resident, been married for twelve years, and have five children and four grandchildren. I've been washing windows for twenty-three years and working for Purdue University for over seventeen. I received my degree in Theology and am a published author of the title, All Living. My family has enjoyed using the Otterbein Public Library for years and I wanted to serve and contribute, in whatever capacity, to its continued high level of service. We welcome community involvement and all public comment at board meetings. Patrons are encouraged to attend meetings and participate in the growth of this amazing facility.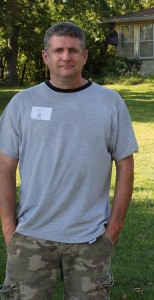 Mike Holder
My name is Mike Holder and I live in Otterbein.  I have a BS from Purdue's College of Technology and my MS is in Career and Technical Education from Purdue's College of Education. I'm a Supervisor of Manufacturing at Valeo Lighting Systems of North America and I also teach part time for Purdue University. I'm the self proclaimed historian of Otterbein and I've spent the last 35 actively involved in family research as well as in researching the history of Otterbein community and the surrounding townships, as well. I'm an avid gardener and enjoy working in the yard and I admit that I don't get very much accomplished inside until winter rolls around.  Otterbein has been good to me and I feel that being on the board is a good way to give something back to the community. The Otterbein Public Library is a dynamic organization and we're all very excited to be part of the changes currently underway. We're providing programs and services to the Otterbein area that we never thought possible. Being a team member on the library board is a great experience and I'm looking forward to 2016!
Cindy Honegger
I moved to Otterbein in 1975. I taught 3rd grade from 1976-1991 when I got promoted to the 6th grade. I stayed in 6th grade until I retired from teaching in May of 2015. I have 2 sons and 6 grandkids.
Betsy Jones
I was born and raised in a suburb of Chicago. I worked as a Customer Service Manager/Bookkeeper for sixteen years before I became an Independent Computer Consultant. This job would eventually lead me to Otterbein. I started by converting the old "Card Catalogs", for school libraries, to computerized catalogs. I then moved to sales, implementation and training on the portion of the software that was made for the Administrative side of the school. My territory was Illinois/Indiana. One of my school districts just so happened to be Benton Community School Corporation. And…that's how I met, and then married my husband and moved to Otterbein (In that order). I hope my background and knowledge will be a benefit to the Otterbein Public Library Board. Looking forward to serving in 2016!
Jeanette Gall 
Suzy Scott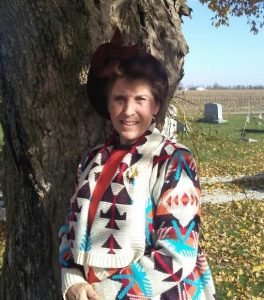 Jamie L. Wilson 
You will know me in one of two ways. You are either my cousin or a customer at Fellure Foods, where I had worked part time. Born a Hoosier in Terra Haute, my parents quickly thereafter, moved us 4 miles from Speedway. When I finished grade school. 14 years later, we moved again to Ft Wayne, where I graduated from High School, married and lived for three decades.
A divorce after 18 years was the catalyst for the gutsiest move of my life; leaving family, friends and everything I knew behind to move to Reno, Nevada in October of 2000. I loved Reno and have wonderful memories from there. But the distance from family and all the events I missed, started tugging at my heart.
I relocated to this area Easter Sunday, 2012, and am now living the dream in Otterbein, Indiana!
I've got a diverse employment background spanning 40 years to include purchasing, office management, customer service, accounts payable, accounts receivable, human resources, logistics, inventory & quality control, safety administration and was a business owner for 10 years back in the 90's.
Currently, I am in my 3 rd year at Kirby Risk Electrical Supply, as an accounts receivable clerk in their corporate credit department on Sagamore Pkwy. They are a 500 million dollar company with 39 plants and over 900 employees, having celebrated their 90 th year in business in 2016.
It was this past August that I pursued volunteering for the Otterbein Library Board, feeling it would be a great platform for me to be able to help in some small way to positively affect and help the community continue to grow thru the efforts put forth by the Library. As of January 1, I have taken on the additional responsibilities of library treasurer, which I'm really excited about.
I also hope to be able to utilize the 16 college credit hours of grant writing classes I took in Reno to acquire assets for the library as my free time allows.
I enjoy being outside on nice days either working in the yard, or at some park walking my dog, Grace. I read every day, my preference is in non-fiction and history.
When my TV is on I'm flipping back and forth between the history channel, national geographic, Fox, PBS and local news stations. I love watching a good action, drama or thriller movie and can always find something good to check out at the library.
I have two sisters, one who lives in Greencastle, and the other calls Knoxville, TN home.