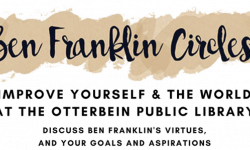 Our next Ben Franklin Circles meeting is Monday, October 23rd at 1pm We'll be discussing silence over coffee and snacks!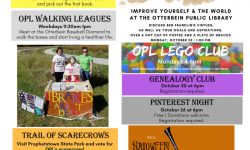 October's newsletter is out today! We are very excited to be running our first escape rooms on Tuesday, October 3rd at 6pm and 630pm! Ages 10 and up are welcome to participate for free (any donations are appreciated). The first room opens at 6pm, and you'll have 30 minutes to…
Our Homeschool Book Club is starting! Join us at the call out meeting on Monday, October 9th at 1pm to meet the new Program Coordinator and pick out the first book!