Learn about engineering on Monday, July 16 from Purdue's Mechanical Engineering department at 1pm! Free All ages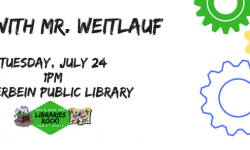 Mr. Weitlauf will be here on Tuesday, July 24 at 1pm to teach us about STEM!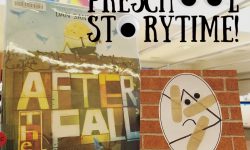 We're reading Dan Santat's "After the Fall," conducting an egg STEM experiment, and making this adorable Humpty Dumpty craft at Preschool Storytime on Tuesday, March 6, at 11:15am! Plus ukulele songs!!