The library owes its smooth operation to a collaborative effort, and each of our eager staffers contributes in their own way.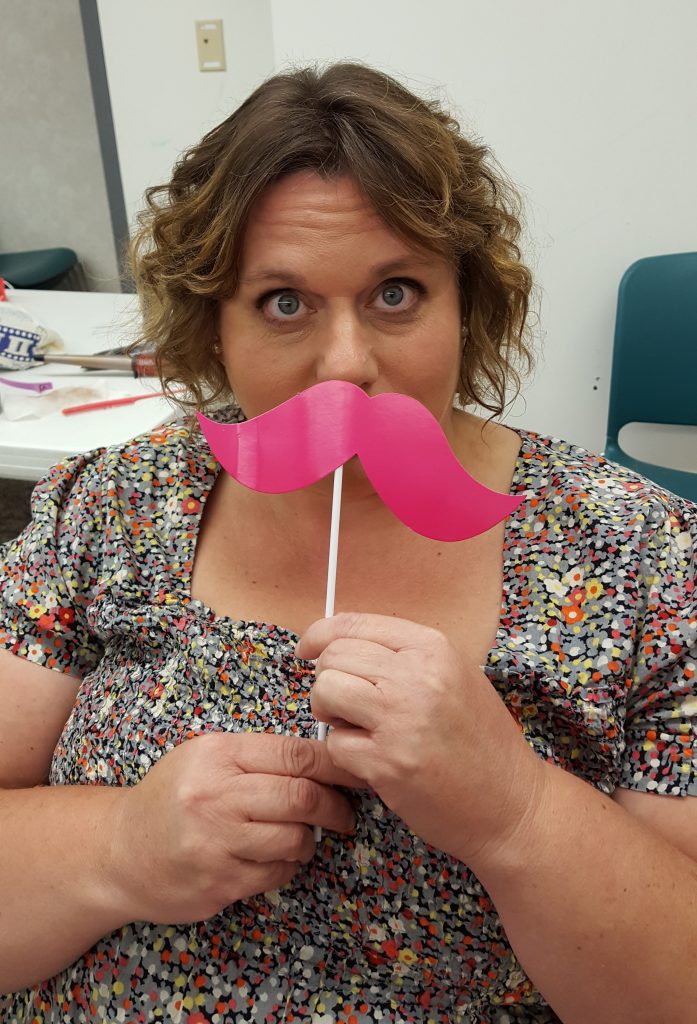 Latisha Provo, Director:
The 'library mom' aka Latisha, is working behind the scenes, or at least behind her desk, to ensure all the fun in the library continues. Mother of 3 and grandmother of 2, she's used to juggling all the responsibilities of managing a 'family'. Her BS in Business Management comes in handy too. Although never imagining herself as a Librarian, her role as the Director has been a perfect fit and one she feels she was destined to do.
Part time Staff:
Our crew of part-time library staff keeps busy manning the service desk and shelving books.  One of us is always on hand for assisting our patrons.  You may see us sorting new material or adding protective covers to books, but don't hesitate to ask for help at any time.
Stacy Lambert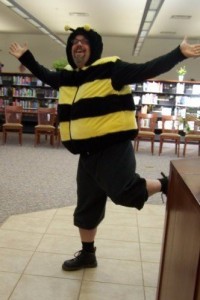 Chris McCallister, Clerk
Chris started working at the Otterbein Public Library in 2008. He is an avid bibliophile and as our senior employee, he our 'go to guy' for purchase recommendations and collection development. A father of three, he and his wife Tricia, live outside West Lafayette. They love to travel and spend time with family.
2021 Board Members
I am an Otterbein resident, been married for twelve years, and have five children and four grandchildren. I've been washing windows for twenty-three years and working for Purdue University for over seventeen. I received my degree in Theology and am a published author of the title, All Living. My family has enjoyed using the Otterbein Public Library for years and I wanted to serve and contribute, in whatever capacity, to its continued high level of service. We welcome community involvement and all public comment at board meetings. Patrons are encouraged to attend meetings and participate in the growth of this amazing facility.
Cindy Honegger
I moved to Otterbein in 1975. I taught 3rd grade from 1976-1991 when I got promoted to the 6th grade. I stayed in 6th grade until I retired from teaching in May of 2015. I have 2 sons and 6 grandkids.
Jeanette Gall 
Suzy Scott
Kelly Talbott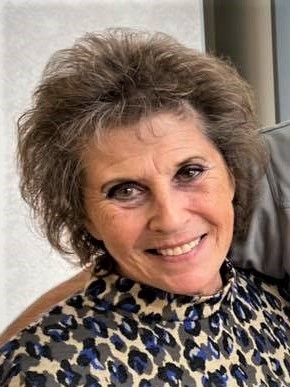 Jamie L Wilson

You will know me in one of two ways. You are either my
cousin or a customer at Fellure Foods, where I had worked
part time.
Born a Hoosier in Terra Haute, my parents quickly thereafter,
moved us 4 miles from Speedway. When I finished grade
school, 14 years later, we moved again to Ft Wayne, where I
graduated from High School, married and lived for three
decades.
A divorce after 18 years was the catalyst for the gutsiest move
of my life, leaving family, friends and everything I knew behind
to move to Reno, Nevada in October of 2000. I loved
Northern Nevada and have wonderful memories from there. But the distance from family and all the
events I missed, started tugging at my heart.
I relocated to this area Easter Sunday, 2012, and am now living the dream in Otterbein, Indiana!
I've got a diverse employment background spanning 40 years to include purchasing, office management,
customer service, accounts payable, accounts receivable, human resources, logistics, inventory & quality
control, safety administration and was a business owner for 10 years.
Currently, I am in my 6th year at Kirby Risk Electrical Supply, as an accounts receivable clerk and sales
tax analyst in the corporate credit department on Sagamore Pkwy. They are a 500-million-dollar
company with 39 plants, over 900 employees, and over 10,000 active customers, having celebrated their
90 th year in business in 2016.
It was August 2016 that I pursued volunteering for the Otterbein Public Library Board of Directors,
feeling it would be a great platform for me to be able to help in some small way to positively affect and
help the community continue to grow thru the efforts put forth by the Library. January 2017 I was voted
library treasurer, a position I enjoy and still hold. I was also told I have a 93% attendance rate for
monthly meetings!
I enjoy being outside on nice days either working in the yard, or at some park exploring nature. I read
every day, my preference is in non-fiction and history.
When my TV is on, I'm flipping back and forth between the history channel, national geographic, PBS
and local news stations. I love watching a good action, drama or thriller, and can always find something
great to check out at the library.
I have two sisters, one who lives in Greencastle, and the other calls Knoxville, Tennessee home.