Where would be better to enjoy family time than at your library?
The Otterbein Public Library provides books, programs, audiobooks, databases, videos and eBooks for children. Our Children's Area has moved to the old Indiana Room. We have so much fun stuff for the children, such as a sensory bin, that changes monthly, puzzles, toys, and a large collection of puppets available to entertain and educate our young patrons. We also have a monthly scavenger hunt that our young patrons really enjoy.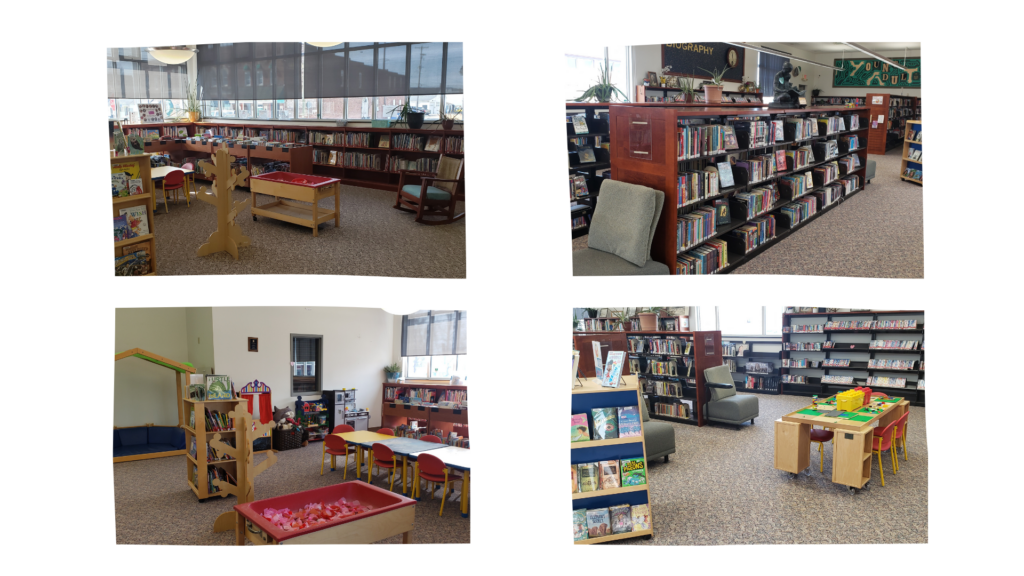 The Otterbein Public Library is an official "Mother Goose on the Loose" storytime facility. This thirty-minute nursery rhyme program is for children ages birth to three years. Mother Goose is unique because it is based on the Barbara-Cass Beggs' "Listen, Like, Learn" method. It encourages the healthy development of the 'whole child.' During the half hour children will gain skills that help them learn how to read and connect them with books and illustrations in a joyful way. Children have fun while learning socialization skills such as taking turns and showing appreciation to others. The rhymes also aid in speech development and motor coordination. Mother Goose on the Loose is held every Tuesday morning from 10:30am-11:30am.
OPL also hosts Preschool Storytime on Thursdays at 10:30am. This 30-minute program focuses on early literacy and language, active listening, and critical thinking skills. We'll read picture books, talk about what's happening in the story and the pictures, and predict what will happen next. We'll discuss letters, the sounds they make, and words that start with those sounds. We'll practice sitting quietly and listening to the story, and taking turns to answer questions. We'll experiment with science, technology, engineering, art, and math.
Be sure to monitor the Library Events Calendar for upcoming children's programs.