Prepare your children for the future with 1000 Books Before Kindergarten at the Otterbein Public Library! By participating in Otterbein Public Library's 1,000 Books Before Kindergarten program, you will have the support and encouragement you need to help your child reach her reading goal!
---
Children are always learning from the world around them, and you, as a parent or caregiver, are their first teacher. Reading is one of the easiest and most important ways that you can help boost their brain power. Sharing a book with your child is a wonderful way to spend quality time together. It also helps to develop early literacy skills, such as recognizing letter sounds, increasing vocabulary, and understanding words in context. These are all important skills that will help your child learn to read and prepare them to enter kindergarten.
The 1,000 Books Before Kindergarten program is a fun, exciting, and free way to start your child on the path to success! Any child age birth to five years old can participate. You will have access to resources and inspiration to guide you on your journey. Start by following these easy steps:
Register: To sign up simply visit the library to receive your program materials. We will add your child's name and picture (with permission) to our 1KB4K chart.
Track Your Reading: Record your progress with your reading log.
Every Book Counts: Even if your child wants to hear the same book again and again, you can count it each time. You can also count the books your child hears in storytime, in daycare or preschool, or with a friend or family member. Any book that your child listens to counts toward the goal.
Reach Milestones and Get Rewards: Come back every 100 books to get a sticker and the next reading log. You will also receive special prizes when your child reaches 100 and 500 books.
Read 1,000 Books: You did it! Your child will be recognized in the Library's newsletter and website. But best of all they'll receive a special Opal the Otter tote bag filled with books and a certification of completion.
Keep on Reading: Don't stop at 1,000! Keep on reading together; there's more learning ahead!
In our busy society, it can be difficult to find the time to read, but it only takes a few minutes each day to make a big impact. 1,000 may seem like a lot, but if you read just one book a night, you'll meet your goal in less than 3 years. If you read three books a night, you could reach your goal in just one year! Ask our friendly staff for suggestions—we're here to help you on your journey to 1,000 Books Before Kindergarten!
---
Congrats to Kaylee, Pearl, George, Betsy, and Walter our newest 1KB4K superstars!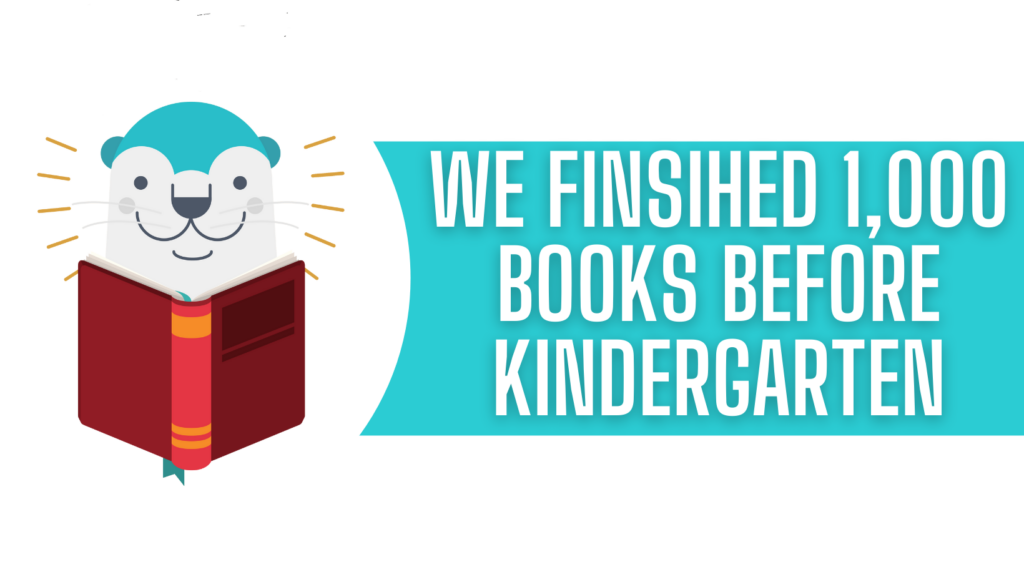 Masyn M. -October 2021
August F. -November 2021
Kaylee A. -March 2022
Pearl A. -March 2022
George F. -March 2022
Betsy F. -March 2022
Walter W. -March 2022