We are excited to announce that all 7 library seats have been filled. Welcome to the board: Cindy Honegger, Jeanette Gall, and Betsy Jones! Their profiles will appear on our website shortly.
Meet the 2016 Board:
I am an Otterbein resident, been married for twelve years, and have five children and four grandchildren. I've been washing windows for twenty-three years and working for Purdue University for over seventeen. I received my degree in Theology and am a published author of the title, All Living. My family has enjoyed using the Otterbein Public Library for years and I wanted to serve and contribute, in whatever capacity, to its continued high level of service. We welcome community involvement and all public comment at board meetings. Patrons are encouraged to attend meetings and participate in the growth of this amazing facility.
I have lived in Otterbein for the past 7 years, and I work at Mitchell Fabrics. My career in the textile industry allows me to design and make custom window treatments and soft fashions. I used to own my own business and enjoy reading, hiking, outdoors, and occasional bow hunting. I am currently single and enjoy visiting my family in Kokomo and Terre Haute. I wanted to join the OPL Library Board because my grandmother, who taught second grade for thirty three years, said learning is a lifelong ambition. Some people have more ambition than others. Our library is vital to our community as it teaches those who have the ambition to learn. Whether it be Mother Goose Storytime or the Summer Reading Program there is always something to get involved with in learning.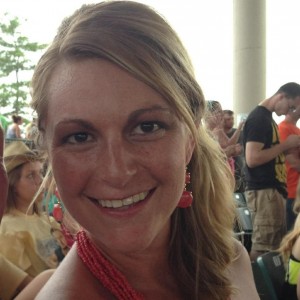 Courtney Metzinger
My name is Courtney 'Gillen' Metzinger.  I live just outside of Otterbein with my husband, Curt, and our two boys, Ian and Baylen.   I am a 2001 graduate of Benton Central and a 2005 graduate of Purdue University, majoring in Communications with a concentration in Public Relations and Marketing. I enjoy spending time with my family and friends in my down time.  I have been a library board member for almost a year. I look forward to continuing my participation on the board and to being a part of all of the positive changes and programs that the library offers.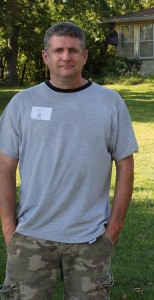 Mike Holder
My name is Mike Holder and I live in Otterbein.  I have a BS from Purdue's College of Technology and my MS is in Career and Technical Education from Purdue's College of Education. I'm a Supervisor of Manufacturing at Valeo Lighting Systems of North America and I also teach part time for Purdue University. I'm the self proclaimed historian of Otterbein and I've spent the last 35 actively involved in family research as well as in researching the history of Otterbein community and the surrounding townships, as well. I'm an avid gardener and enjoy working in the yard and I admit that I don't get very much accomplished inside until winter rolls around.  I've been on the library board for 6 months. Otterbein has been good to me and I feel that being on the board is a good way to give something back to the community. The Otterbein Public Library is a dynamic organization and we're all very excited to be part of the changes currently underway. We're providing programs and services to the Otterbein area that we never thought possible. Being a team member on the library board is a great experience and I'm looking forward to 2016!